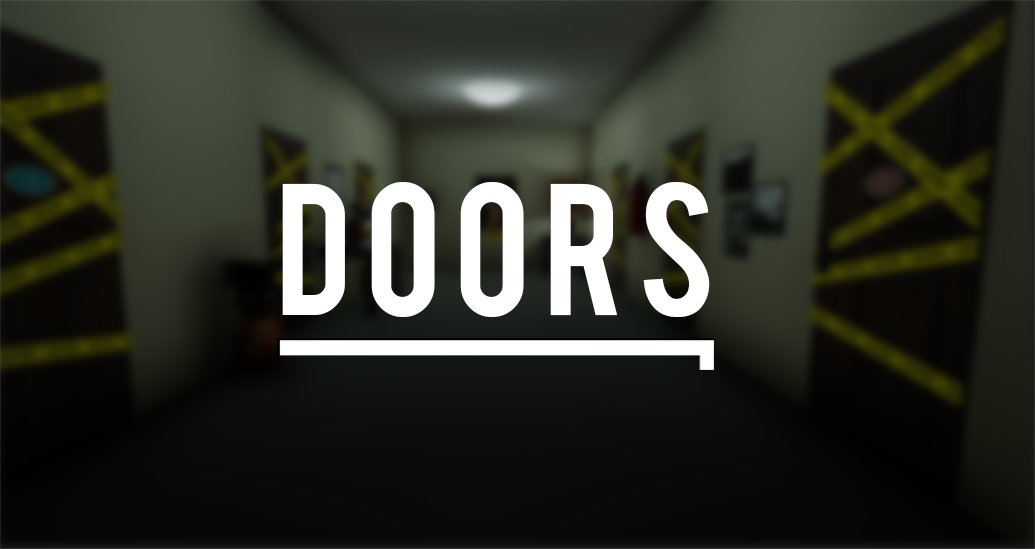 Doors
A downloadable game for Windows
Going in circles would be better than this.
39 year old Ben Periit had always felt trapped. He had been working as a janitor at the Galton Hotel for over 8 years, spending each and every day cleaning and preparing the hallways of the 26th floor. But now he really is trapped. Trapped in the very hallways the he thought he knew like the back of his hand. As he madly goes through door after door everything begins to blur together. Now he must use his remaining wit to figure out a way to tell these hallways apart and break free from this eternal cycle.
In Doors you navigate a series of hallways, looking for the correct door. To figure out which door is the correct one you must observe the subtle changes in your environment that will point you in the right direction. Learn the hallway well, and with a keen eye you might be able to escape.
~~
Made by these sanitation engineers:
Justin Capcap - code
Keita Lorente - sound
Michael Arcadi - code
Yani Wang - art
| | |
| --- | --- |
| Status | Released |
| Platforms | Windows |
| Rating | |
| Authors | Arcadim, Justin Capcap, yaniwang, Keita Lorente |
| Genre | Puzzle |
| Tags | 3D, Escape Game, First-Person, Mystery, Non violent, Photorealistic, Singleplayer, Spooky, Walking simulator |
Download
Click download now to get access to the following files:
Doors Build Final.zip
21 MB
Comments
Log in with itch.io to leave a comment.
Fun game! a little short but definitely worth playing!
Hey! I checked out your game Doors! I gotta say it was pretty confusing to solve it at first but I got the hang of it! Sadly I wish there was more but it ended so soon :(. Oh wells it is what it is ! It's a great puzzle game, have to look at the room and every hint you can find so you can progress further! Thanks for providing the game hope ya don't mind i made a video on it :)
Fingers crossed for more doors. :)

PS For anyone watching, please consider subscribing for a copious amounts of indie games.
Nice little game. Ran very smoothly and played great. Not overly hard puzzles so it didn't get annoying. Good work... :)
I really like this game, I could tell I'd like it before I even played it. I got the feeling there's multiple endings?
Doors | Looping Puzzle Game ' I Think I'm Lost '
I'm so glad you liked it! Right now there's only the one ending, but if we keep working on it we might do more.
I want to know what I missed with the fire extinguisher 😂 But I don't expect you to publicise what it is in a comment #spoilers